Why the best customer services choose Omnidesk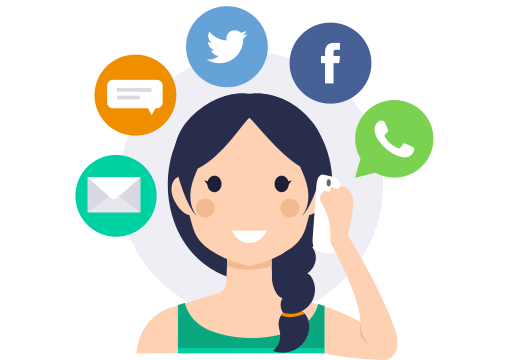 All media channels
All social media channels are integrated in our platform.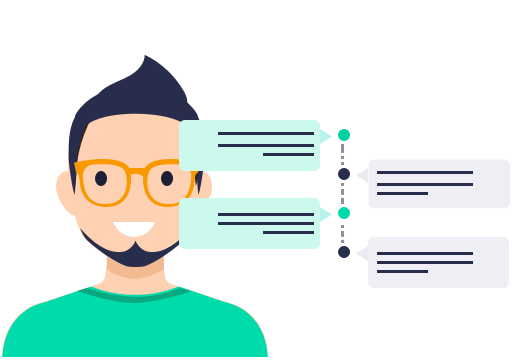 One timeline per customer
Provide personal service with an overview of all communications per customer.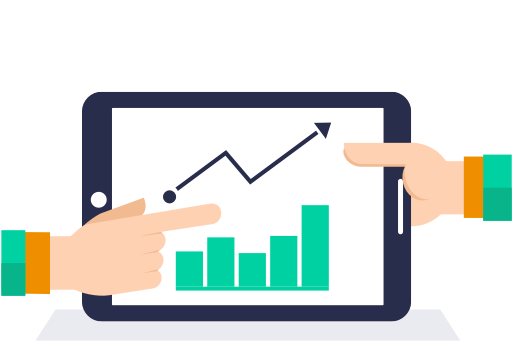 Smart data
Run extensive reports with personal options and dashboards.
Telephony
Lots of telephony features to run a professional callcenter.
Optimal integration with all popular channels
Phone
Be assured of a good connection with the highest valued service channel. With Omnidesk you are directly connected to the Dutch telephone network.
E-mail
Snooze, time or plan customer tickets. Offer your customers personal service with our extensive email capabilities.
Live chat and Whatsapp
All popular media channels are fully integrated at Omnidesk. That means accessible service for customers and a user-friendly platform for your customer staff.
Social media
Answer private and public messages quick and fast thanks to the full integration of Facebook, Instagram and Twitter in our platform.
Chatbot
Connect Google's Dialogflow, IBM Watson or any other chatbot to continue the conversation smooth from chatbot to customer support.
Manage customer interactions in one timeline
With our application we integrate all interactions from different media channels into one timeline per customer. With this clear overview per customer, you turn service and support into a personal experience.
User-friendly
Switch easy between all media channels with Omnidesk's platform. Does your customer prefers a confirmation by email or text message? You're just one click away.
Expertise
We believe you should focus on what you're good at. Let us take responsibility of the technical foundation and we make sure your customer service is steady as a rock.
Let data work for you
Take your customer service to the next level with our smart dashboards. Set KPIs, configure your data and generate live charts and tables.
Wigets and facts
More than 50 KPI's and dozens of group and filter options to get the data you want.
Live
It is possible to put live-data in the widgets. This is useful for a lot of scenarios, like the amount of waiting calls at the moment.
BI
We have a special module to connect your datawarehouse with our systeem, like PowerBI, clickview etc.
VOIP and telephony
One of our USP's is that we run our own telephony platform. The platform is directly connected with the telephone network, ensuring a smooth telephone line.
IVR
With the advanced call flow to you can configure an IVR, route customers to the right staff, make a menu and much more.
VOIP
Employees can use the browser or the telephone to call.
Traffic, listen-in and recordings
With a special traffic-screen you can see the demand of the channels live and act on that data. This is ideal for larger callcenters. Also you can listen-in to calls from your desk and listen to recordings.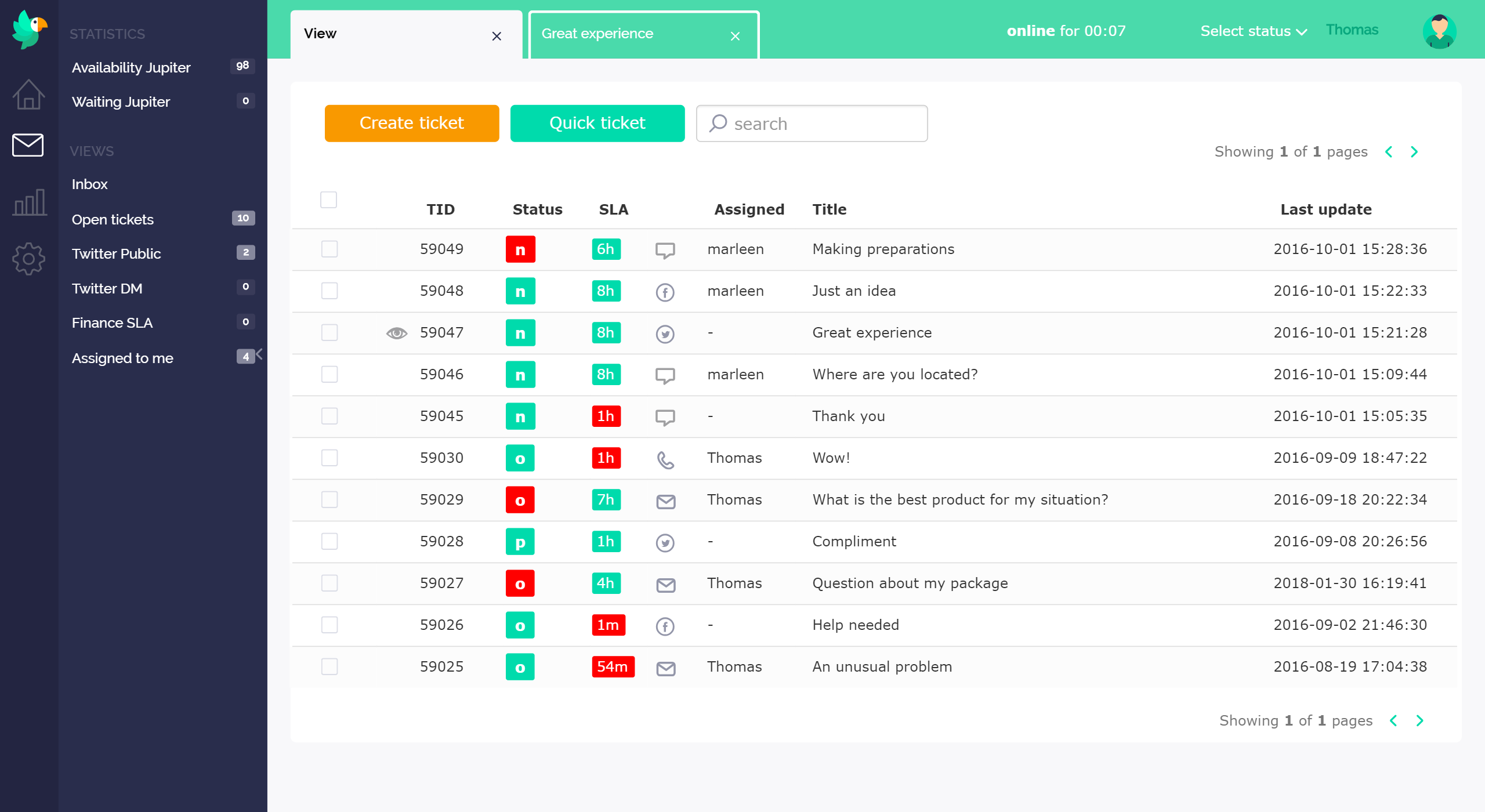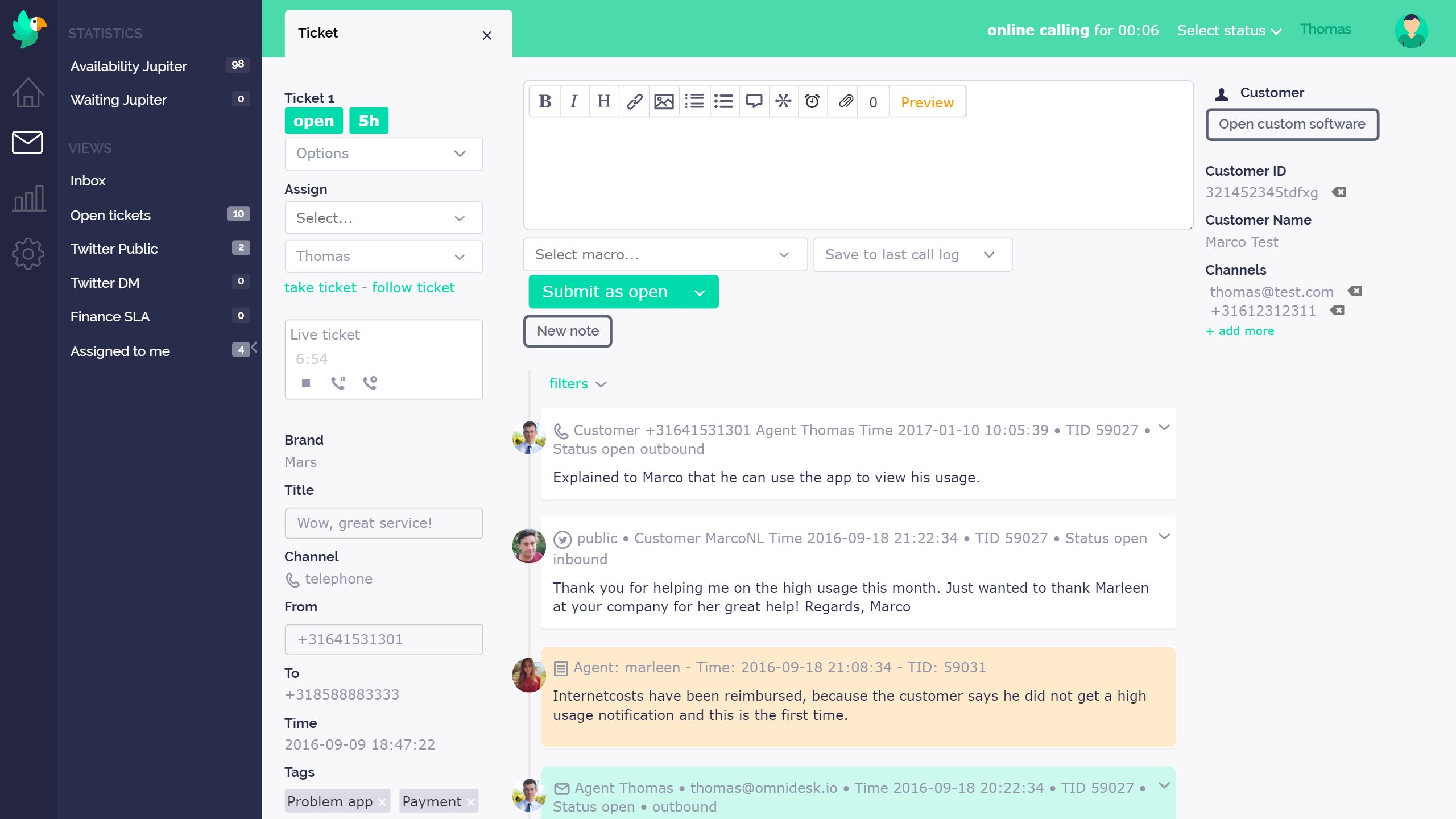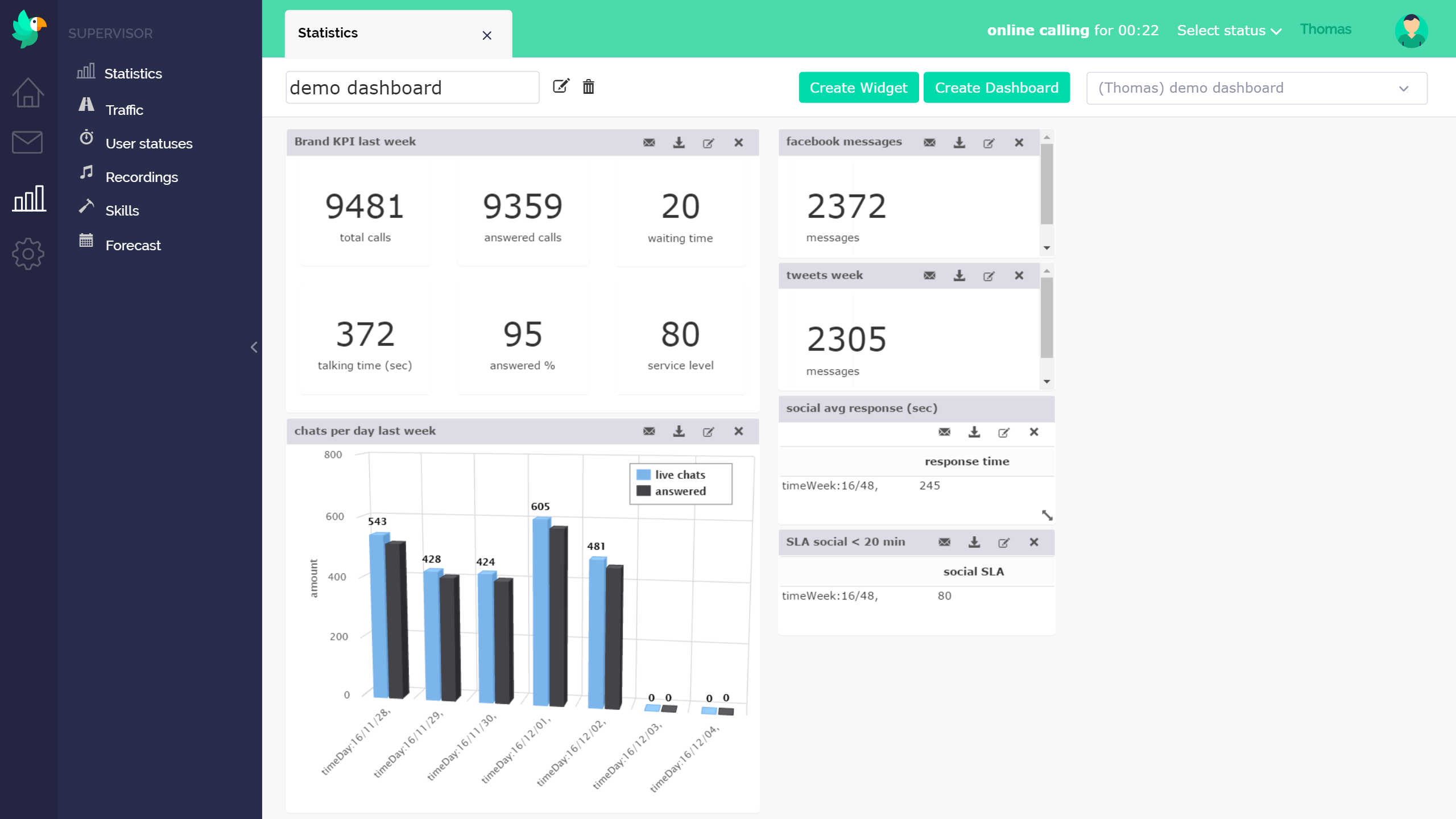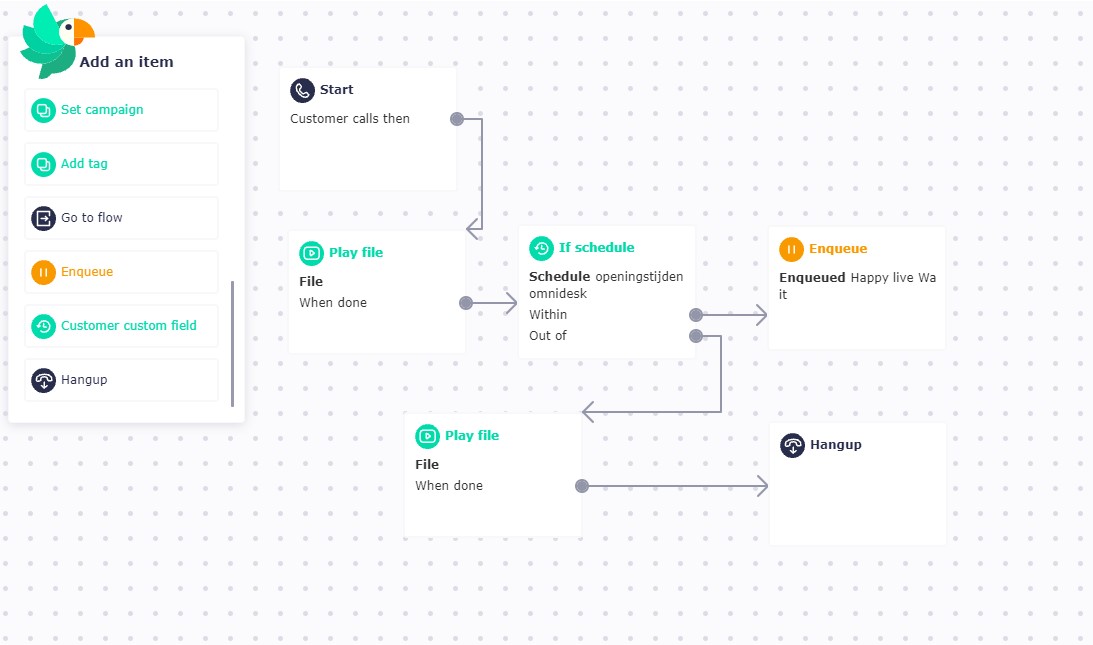 Create the best customer service department
Product features to team up
Work from home
Our user-friendly dashboard allows users to collaborate and work remotely wherever and whenever. We make it easy for customer service employees to work from home.
Full ticketing options
Omnidesk supports triggers, crons, priorities, group and user assignments, SLA's and views.
Measure your service level
Set the lead time per ticket and create priority in your system. Do you promise customers to respond within 3 hours? In our dashboard you can see exactly which tickets needs priority.
Live channel tools
Omnidesk provides extra tooling for live channels. This way, floorwalkers and trafficers keep track on the crowds and the supply of the customer service staff.
Macros
Macros are predefined actions, such as a form, priority, email and internal note. This allows the customer service staff to work more efficiently in the dashboard.
API-first design
Almost everything that can be done via our browser application can also be done via our API. This makes integrations from your own software very accessible.
This is what customers say about Omnidesk:
"
Since we use Omnidesk we have a clear overview and insight into all the channels with just one click!
"
Omnidesk has contributed a lot to Simyo's high NPS score. The fact that the software is based on the input and wishes of our team makes it valuable and very user-friendly. Omnidesk is the customer service software that best fits our needs. I highly recommend it!
"
Our team often communicates with customers via social media. Omnidesk makes this so much easier! No switching between platforms, but one clear overview and screen.
"
Omnidesk heeft veel bijgedragen aan Simyo's hoge NPS score. Het feit dat de software is gebaseerd op de input en wensen van ons team maakt het waardevol en gebruiksvriendelijk. Omnidesk is de klantenservicesoftware die het beste past bij onze wensen; Een echte Aanrader!
Pricing
Always included:
EU hosting and organisation
GDPR Privacytooling
Training, support en implementation
Friendly voice when you call us
Personal answer to your questions
Pricing depends on:
Number of users
Required support
Required SLA
Other configurations